Welcome
WE ARE CURRENTLY ACCEPTING NEW CLIENTS
**IN OFFICE & TELEHEALTH SESSIONS AVAILABLE**
At this time, we are offering telehealth sessions via video or phone, as well as in office appointments. There is a potential wait for new clients depending on counselor availability. If you have an appointment in the office, we ask that only the scheduled client attend their appointment. There will be an exception for minor clients.
Please call our office at 330-433-2688 for any questions or concerns. Thank you for your cooperation.
Please call or text the crisis hotline if you are in need of immediate help (330)-452-6000.
*Any intake paperwork/updated registration forms must be completed and returned no later than 48 hours of your appointment. If you are unable to complete them via email, other alternatives can be arranged.

---
Welcome to North Canton Therapy Works. We're glad you have taken the time to visit our site and learn more about what our counseling services can do for you. Please feel free to contact us if you have any questions along the way. We're happy to help!

Today you are one step closer to a new you where you feel empowered and on a positive path to growth and well-being.
Our goal is to help you uncover your true potential and lead a life that is worth celebrating. While we can't change difficult situations of the past, we can work together to better understand and resolve challenges in your life. By applying complementary therapy approaches and techniques, we will unearth long-standing behavior patterns or negative perceptions that may be holding you back from experiencing a more fulfilling and meaningful life.

If you're looking for extra support and guidance through a challenging situation or you're just ready to move in a new direction in your life, we look forward to working with you to achieve your goals.

It is our deeply held principle that all people deserve non-judgmental and caring therapy services. It is important to us that each person that walks through our doors or calls our phones is made to feel valuable and respected. We know that taking this fist big step can be scary, and we are committed to making you feel as at ease and comfortable with the process as possible.
*This office is wheelchair accessible, however we do not have handicap restroom facilities.
Please call for an individual, couples or family therapy appointment today.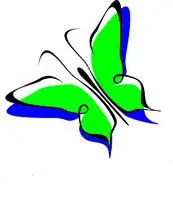 *New clients are typically scheduled within 10 business days.
Hours of Operation:
Mon: 10:00 am - 8:00 pm
Tues: 9:00 am - 8:00 pm
Wed: 9:00 am - 9:00 pm
Thurs: 9:00 am - 8:00 pm
Friday: 10:00 am - 4:30 pm
Saturday: Telehealth Only (Office Closed)
Sunday: Closed
*Hours may vary